Further to our recent communication please, find below the Mathematics Assessment Schedule for 2017/18 designed to prepare students for their GCSE.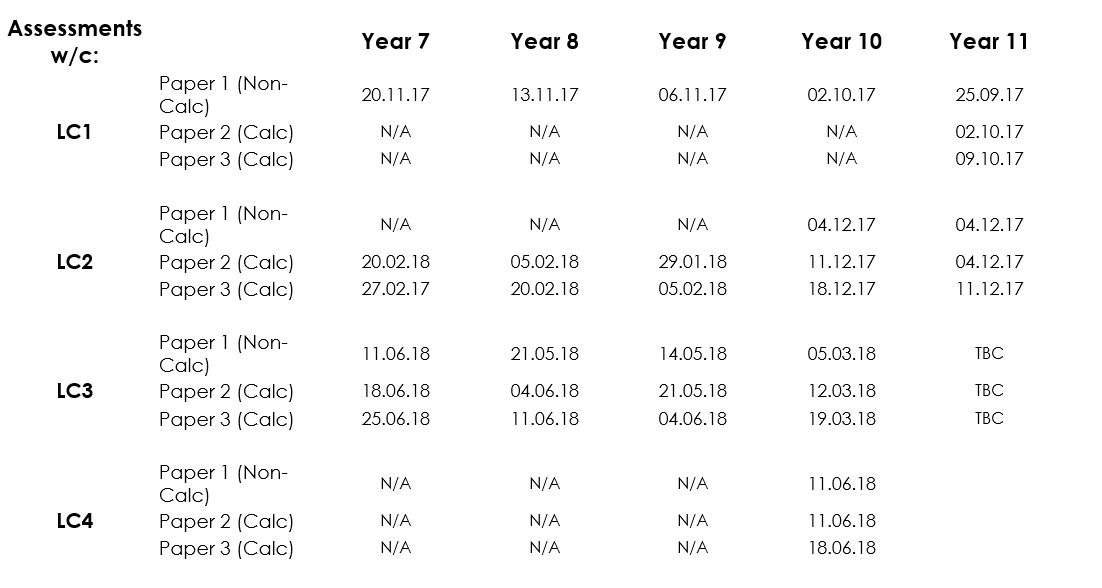 Each paper will be 90mins in duration and conducted under examination conditions. Failure to adhere to these rules will result in the student being removed and asked to return after school to complete the assessment. If this is not possible, the student will receive a score of zero for that assessment which will influence their overall attainment result.
Equipment Required: Calculator (for Calc papers ONLY), protractor, compass, black pen(s), pencil, ruler, eraser and sharpener.