Welcome to


@MASixthForm

Maltby Academy Sixth Form
UCAS Higher Education Convention at Sheffield Motorpoint Arena
Friday 16th June 2017
Students arrive at the Academy: 8.30am
Return to the Academy: 12.15pm (students attend period 4b and 5, if applicable)
There will be a limited range of refreshments available at the Arena, it is advisable for student to have breakfast.
Important security information received from UCAS re taking bags in to the venue:
"Security and visitor experience is a top priority for UCAS, and following recent events, we have worked closely with the venue to review their arrangements. As a result, visitors can no longer bring a bag larger than a small clutch size bag and no rucksacks/large bags will be permitted. Bag searches will be taking place at the venue and we appreciate your cooperation. Please be aware this may cause a small delay in access but we are very grateful for your understanding and patience. We appreciate that due to the nature of the event this will be difficult but if at all possible please instruct your students not to bring any school bags to aid this."
APPLY TO MALTBY ACADEMY SIXTH FORM
Please apply through UCAS Progress. Click on the image below.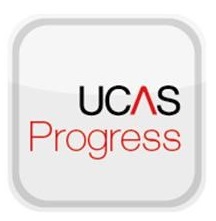 'Our aim is to provide an inspirational learning experience through which young people and adults develop the confidence, resilience and desire to be the very best. We want all our young people to acknowledge and celebrate their skills, personal qualities and achievements and secure positive progression routes enabling them to be competitive in a global employment market.'