SNAPCHAT Update
Please be aware that Snapchat has just had a huge update. It now shows where any of the user's (your child's) friends are at any time. It uses GPS to precisely pinpoint on a map where the users are, even changing to a car when they move quickly. Your child and other users are depicted by a Bitmoji.
Once you get onto the Snap Map it'll show you where your Snapchat friends are and what they are doing there if they share a picture. The update also allows you to upload Snaps to the "Our Story" so that anyone can see your picture.
Don't worry though - if you don't want your location shared then you can set up a "Ghost Mode" to keep it private (see instructions for this below).
It may sound like innocent fun but if your children have their location shared then people can potentially track them down. If you zoom in enough on the map it shows you exactly where someone is such as their house!
The map shows exactly where they are which has raised serious concerns. While they would need to know your child's username, and for them to accept their friend request, to access this information it is often easy to find it online.
Update: To turn on Ghost Mode: Open Snapchat onto the camera screen. Pinch inward on this screen as if you're trying to make it smaller.
You'll then be taken to the map screen.
You will see your Bitmoji, (or your green silhouette) click on it and your settings appear at the bottom of the screen. Click there and turn 'ghost mode' on.
If you haven't done the update yet (as from 21st June), ghost mode won't be available.
Dangers of Outdoor Swimming in reservoirs and lakes
Click here to visit the Yorkshire Water website which highlights the risks associated with this, jumping into cold water and the tragic accidents that have occurred across Yorkshire in recent years.
FEELING SAFE AND WELL AT MALTBY ACADEMY
If you have any concerns, let us know. Click on the image.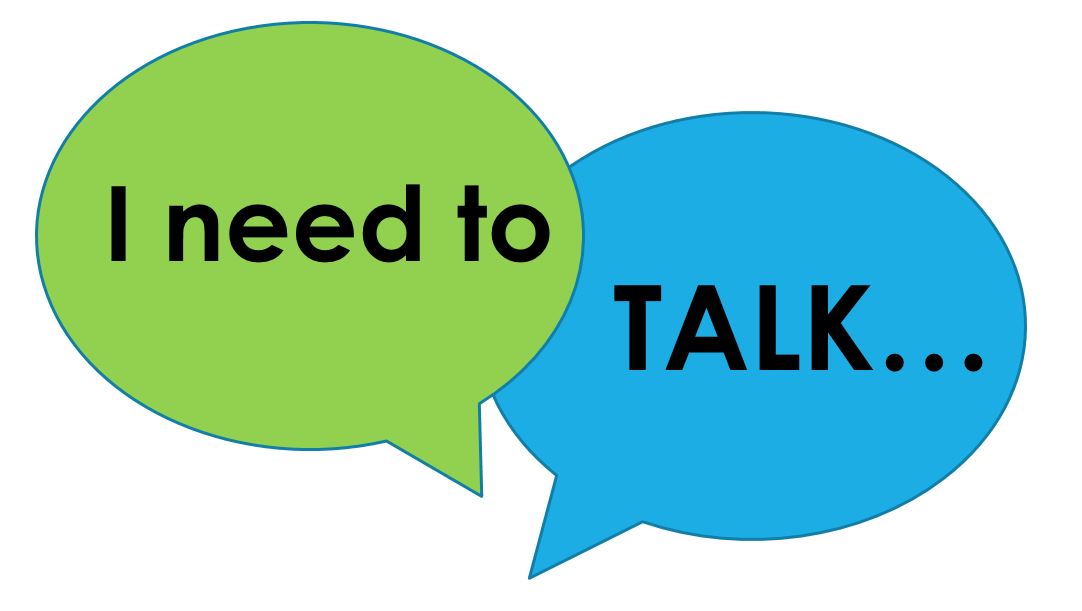 The safeguarding of children is the responsibility of all adults. In Maltby Academy this includes staff employed by the school, staff commissioned or contracted from external services & agencies, volunteers, governors, parents/carers, and extended family members. We all have a responsibility to ensure that children feel safe and well at all times. Within school this means that all aspects of the environment ensure that a child feels able to learn and develop in a safe environment.
Keeping Children Safe in Education – September 2016 (Department for Education) states:
'Safeguarding and promoting the welfare of children is defined for the purposes of this guidance as: protecting children from maltreatment; preventing impairment of children's health or development; ensuring that children grow up in circumstances consistent with the provision of safe and effective care; and taking action to enable all children to have the best outcomes.'
Click here to read the Child Protection and Safeguarding policy.
Maltby Academy is therefore committed to following safeguarding procedures which are informed by Rotherham Local Safeguarding Children Board and the Department for Education as follows:
Ensuring we practise safe recruitment in checking the suitability of staff and volunteers to work with children.
Raising awareness of safeguarding and child protection issues and equipping children with the skills needed to keep themselves safe.
Developing and implementing procedures for identifying and reporting cases, or suspected cases, of abuse and training staff to use the procedures effectively. This includes timely information sharing.
Supporting vulnerable students and those in difficult circumstances who have been abused in accordance with the agreed child protection plan.
Establishing a safe environment in which children can learn and develop.
Child Protection is a key aspect of safeguarding which is concerned with protecting children from abuse and maltreatment, and involves working with social care and/or the police when a child is deemed to be at risk of significant harm. There are 4 categories of abuse:
Physical Abuse
Sexual Abuse
Emotional Abuse
Neglect
Some of the signs of abuse include the following indicators. However, it should be remembered that there may be a perfectly innocent explanation for any of these; it is important not to jump to conclusions:
Changes in appearance including personal hygiene and weight loss
Bruises and injuries, and evidence of pain or discomfort
Clingy and/or fearful behaviour
Changes in eating habits
Uncharacteristic and/or secretive behaviour
Problems with peer groups
Changes in sleep patterns
Self-harming behaviour
Talk about suicide and/or death
Changes in mood including prolonged anxiety, stress, fearfulness, being easily prone to tearfulness and/or tendency to overreact
Loss of interest in social events and/or hobbies
Deterioration of attention span and/or restlessness
Evidence of age-inappropriate sexual knowledge
Many of the above may also be signs of problematic mental health. As a school, Maltby Academy is committed to being alert of signs of abuse and/or problematic mental health and intervening early to safeguard children's safety, welfare and wellbeing.
Concerns are dealt with by our Core Safeguarding Team:
Mrs S Graham: Associate Senior Leader, Designated Safeguarding and Wellbeing Lead
Mrs H Smith: Deputy Designated Safeguarding Officer
Mrs C Quarmby: Complex Case Officer
For more information on specific safe and well matters, click on either the Parents/Carers or Students tabs below.