Getting the right combination of courses to suit you is very important. Some students prefer courses where assessment is by coursework throughout the year while others excel in examinations. There is no doubt that the step up from GCSE to A Level is a significant one and we have devised a way of guiding students to the combination of qualifications which we feel will help them to succeed in the long term. These combinations are guidelines to help students and alternative combinations can be discussed at interview.
The Government have also made it compulsory for students who do not secure GCSE Mathematics and English at grade 5 or better to continue to study these subjects in addition to any Post 16 course. Here at the Academy we recognise the importance of literacy and numeracy which enable students to secure meaningful work and have always put on such courses to support students in this situation.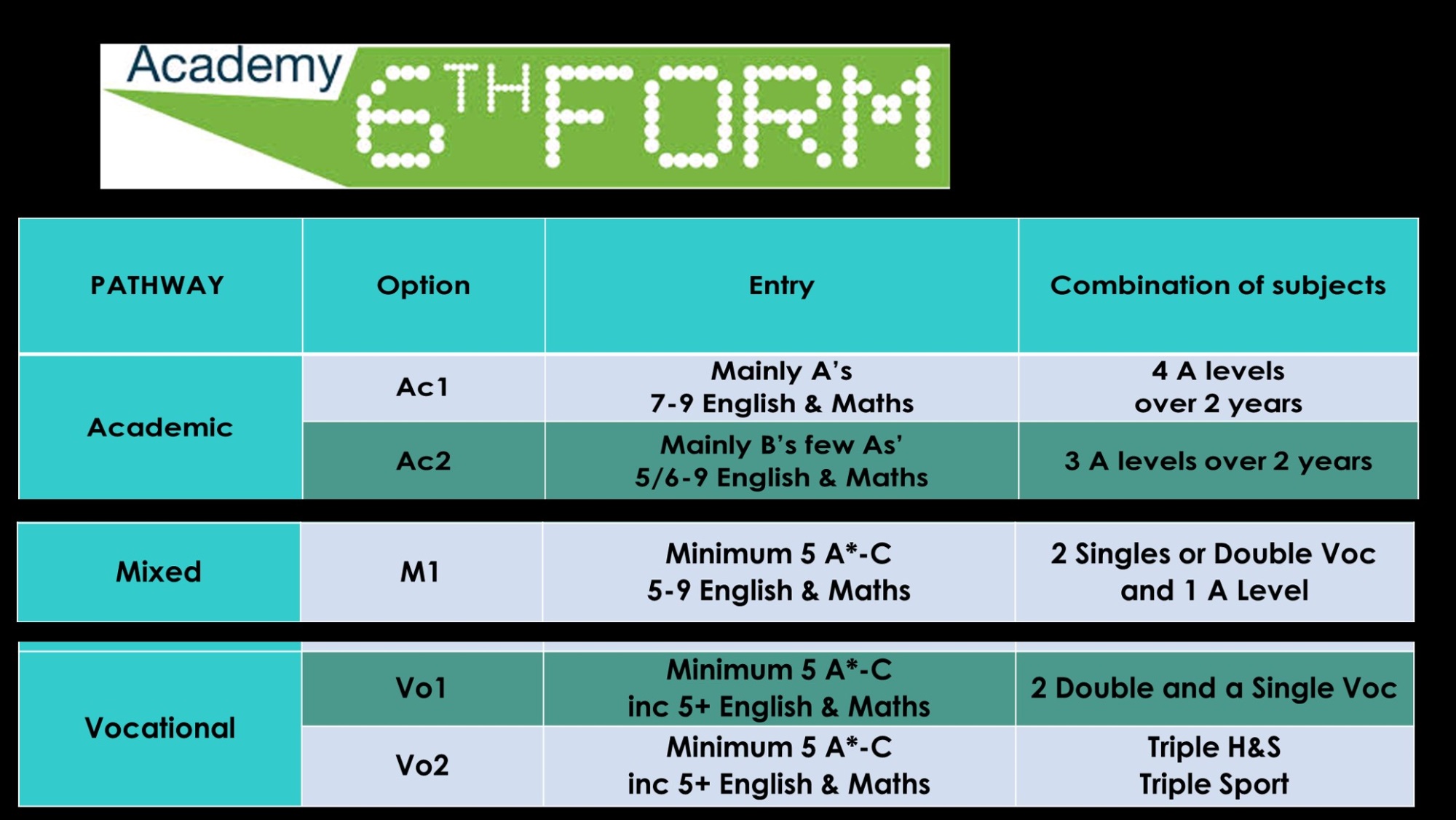 Students are able to opt for one of the progression pathways;
the choice of pathway is usually determined by the GCSE outcomes that a student achieves.